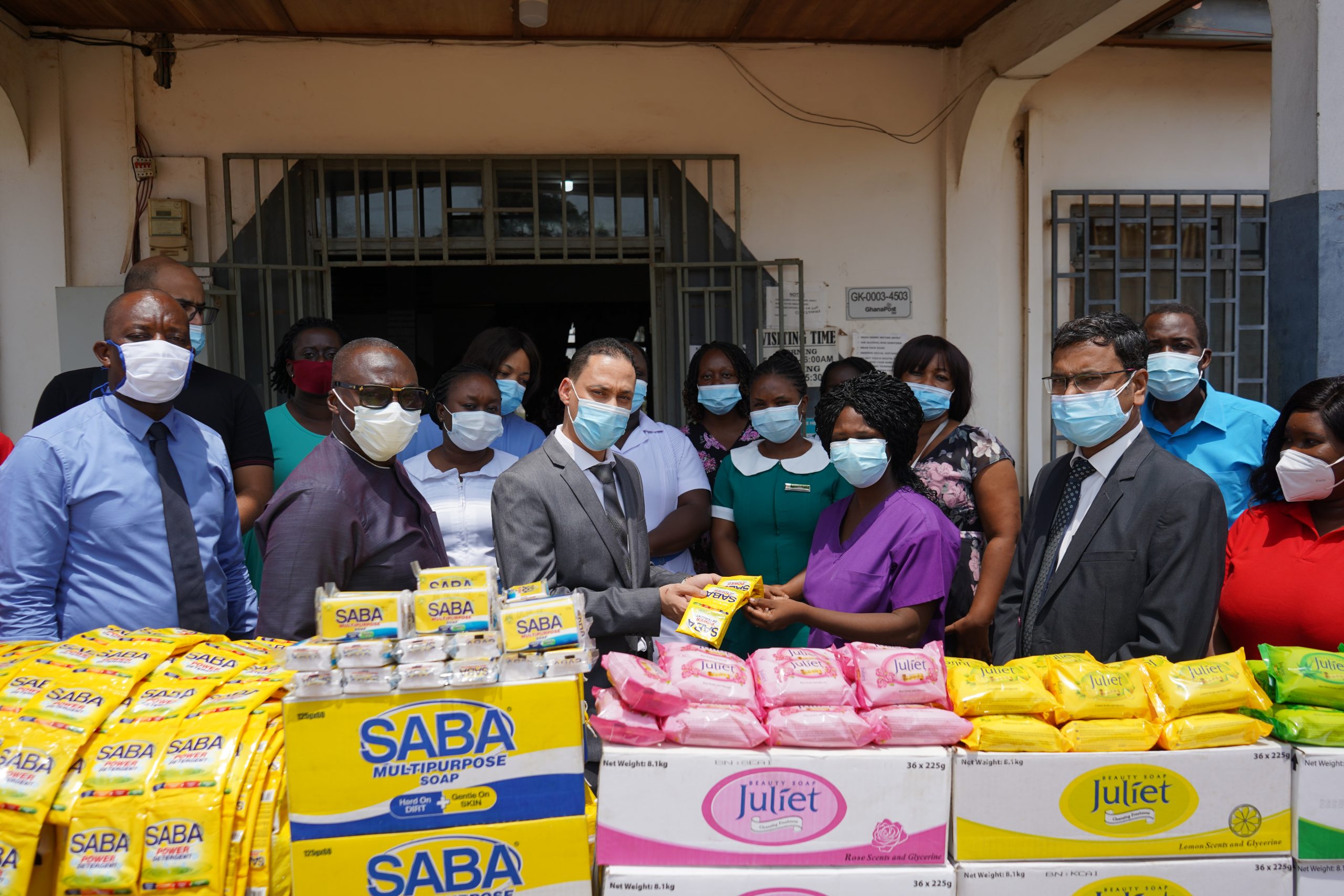 Golden Africa Team has provided Kpone Polyclinics with several types of household & personal care products to advocate hygienic practices as per WHO's standards in order prevent the spread of COVID-19
Kpone Polyclinics discusses the importance of companies like Golden Africa playing a role in supporting front-liners in such a pandemic
Not only does it bring in facility support to the Clinic, but it also boosts front-liners morale knowing that there are companies & people out there that care
We conducted a team building exercise with the entire company staff for Golden Africa's 1st Corporate Anniversary.
All Teams and Individuals were appreciated and awards
were given out to Employees as a token of appreciation
Whilst a strong and good atmosphere was created for all employees to Induce greater team understanding, cooperation & engagement for A more productive year to come with Golden Africa Ghana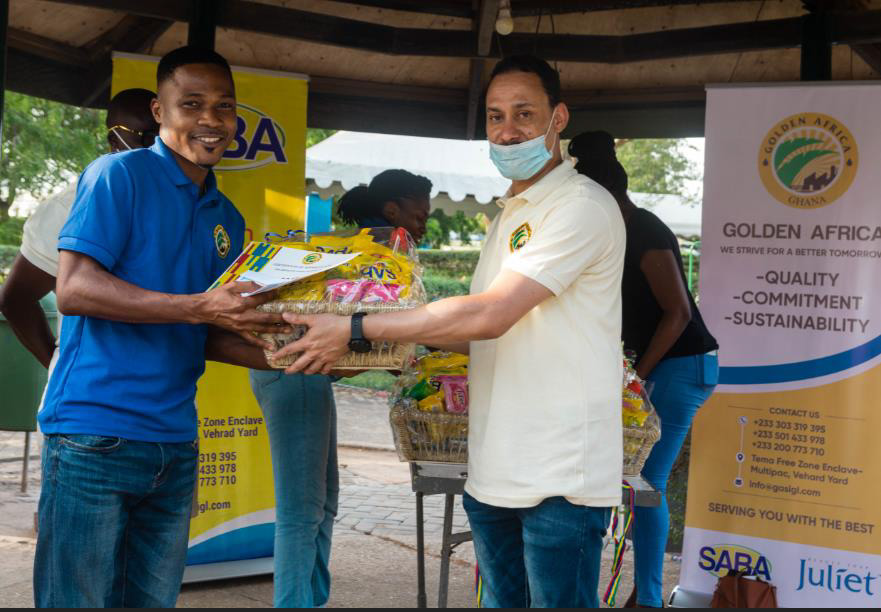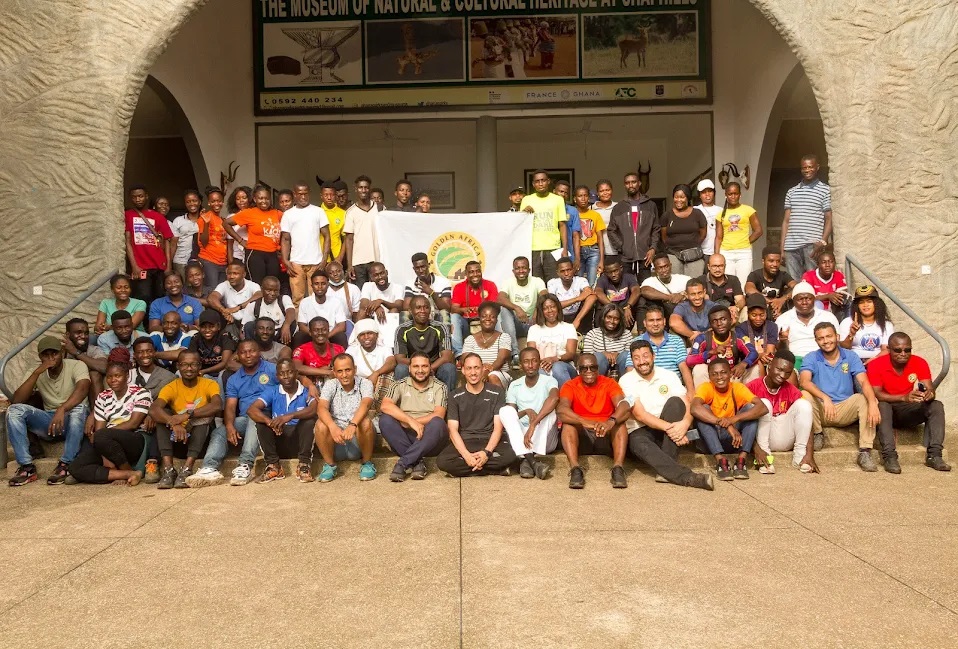 Golden Africa Team visited a forest 20min away from Tema with the purpose of team building.
The trip started with Appreciations & Awards given to certain GA Staff. We are proud of the fact that the entire team is fully dedicated & hardworking, as those our are values. Nonetheless, a certain few were acknowledged for their extra-mile efforts.
Team Work
Post awards, the entire team headed for an approx. 20km walk and resumed to hike 2 mountains. While tough, team members pushed each other, gave a helping hand, and encouraged one another until the whole team finished the entire trail.
These are values we want to transfer into our daily work lifes and pour the same efforts into our brands.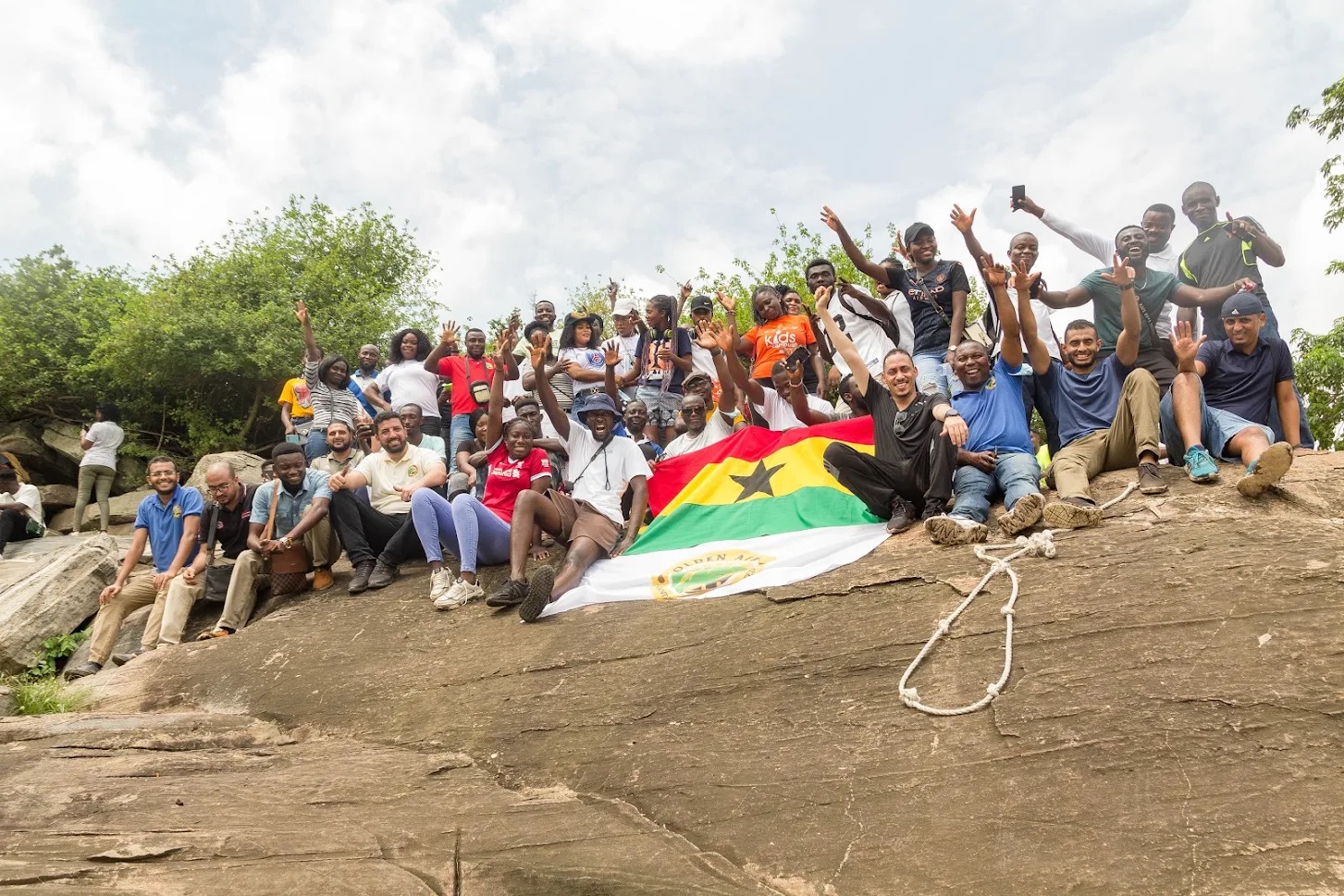 THE SHAI HILLS VIDEO 
Watch how the team worked togethore to overcome the challenge of hiking 2 mountains at the same day with over 12km distance of walking accomplished.
We pour the same team spirit to our work!
CSR ACTIVITY 
In Golden Africa Ghana, supporting the community is a part of our culture, and we'll always continue with this cause! Likewise On 3rd September, 2021, Golden Africa visited THE SAVELUGU SCHOOL FOR THE DEAF whereby it donated a range of its products and upgraded the Computer Lab by giving out sets of computers to the school. 
Our GM, Mr. Yaser Mutaher spoke on the importance of E-Learning in our globalized era and that the students can now use the computers for their academic growth. He also emphasized on the need for hygienic practices to prevent COVID-19 happenings and that the school can use the donated products for an uncontaminated school environment.